What types of products does Karsare offer to provide cleaner water for your business?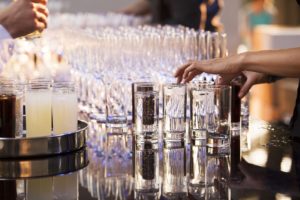 Just as water sustains life, water powers your business. From large industrial applications to small businesses, protecting your brand and impressing your customers are Kinetico's primary strengths. For more than 45 years, Kinetico has taken a smarter approach to solving water problems. Karsare Water Systems, located in Versailles KY, are an Authorized Independent Kinetico Dealer, serving Indiana and Kentucky.
Our systems treat water more efficiently, effectively and economically. Our commercial water softeners are industrial-strength, non-electric and operate based on demand, lowering your maintenance costs and saving you salt, water, money and time. Our commercial and industrial water filtration are robust, reliable filter units that can be used either alone or with other products to ensure that your business provides clean, usable water whenever your staff and customers need it. Our commercial reverse osmosis systems provided unlimited flawless water for sensitive medical uses or superior drinking water for your customers.
---
How can water affect your industry or small business?
Food Service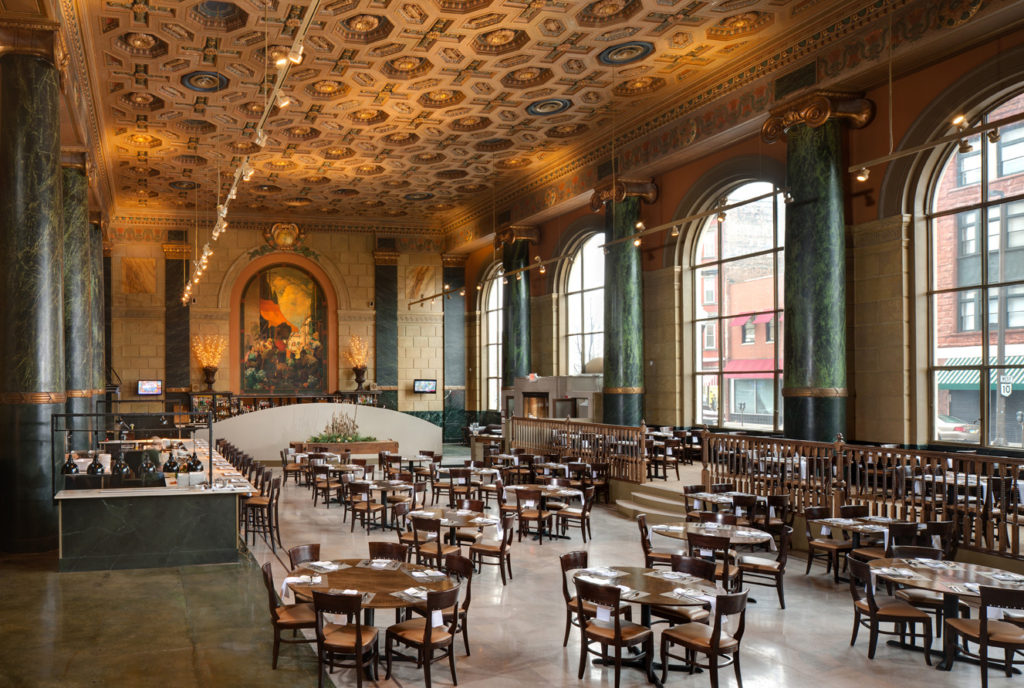 For restaurants, cafes, caterers or coffee shops:  You can deliver great-tasting drinking water for your customers and improve the consistency of water as a food and beverage ingredient. Your china, glass and silver will look finely polished with minimal effort from your staff. Your customers will notice the difference.
CASE STUDY:  Steve Schimoler, Executive Chef, Crop Bistro in downtown Cleveland, Ohio
"Chefs and foodies source the purest ingredients to make high quality dishes. The one thing that is often forgotten is high quality water to ensure the optimal taste," Schimoler stated. "When creating great-tasting food, it's best to start with a blank canvas consisting of pure, reverse osmosis water, so tastes and odors in the water don't compete with the flavor of the food."
About:  Crop Bistro & Bar is one of America's top restaurants according to Zagat and winner of the 2012 Wine Spectator Award of Excellence. Steve Schimoler, owner of Crop Bistro & Bar in Cleveland, Ohio, believes that high quality water is vital to the success of his restaurant. But he isn't trucking in imported brands of bottled water from around the world; he's using Cleveland city water. So what makes his water so much better than what's used and served at other
establishments? Crop Bistro & Bar's water is purified using Kinetico filtration, softening and reverse osmosis equipment. The water is not only used in the dishes Schimoler creates, but it's also served in a high-end, reusable designer bottle to his restaurant patrons, which has substantially reduced the restaurant's cost of bottled water. Schimoler's customers love the great-tasting bottled water and the exceptionally pure flavors in his dishes, which he attributes to his Kinetico water treatment equipment. [Read full story]
---
Hospitality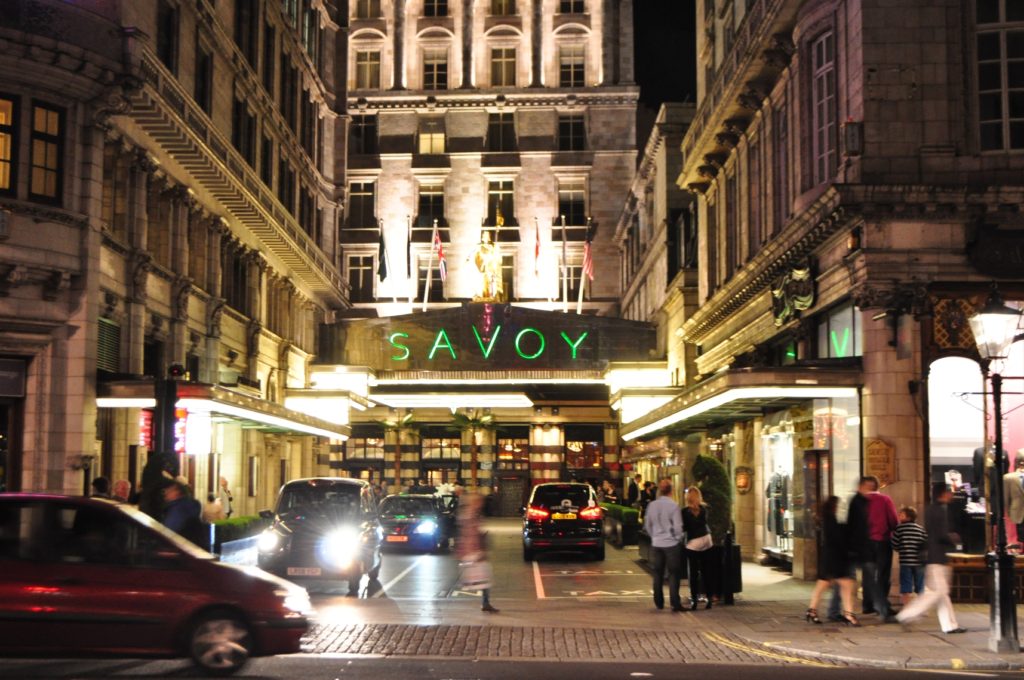 For hotels, motels, bed and breakfasts, inns and vacation rental homes, you can provide your guests with softer, brighter linens washed with soft water. You will spend less time cleaning, using less chemicals, and you'll cut down on the replacement and maintenance costs for bathroom fixtures and water-using appliances.
CASE STUDY:  Valari Barlett, Hotel Manager, Hotel Ruidoso in London
"Softened water prevents the scale build up you normally get on sanitary and brassware in hard water areas and stops soap scum appearing on the laundry. By inhibiting the build up of scale in pipe work and on heat exchangers and elements within the hotel's hot water plant, it also keeps the services running as efficiently as possible."- Paul Daciuk, Construction Manager
About:  The Savoy, a Fairmont Managed Hotel, closed in December 2007 for an extensive refurbishment program which encompassed the entire building from its impressive entrance and the American Bar to the world-renowned Savoy Grill and the 268 guest rooms and suites.  In the project, a total of thirty eight new River Suites and guestrooms have been added, alongside nine Personality suites and a stately 325-square meter, 2-bedroom Royal Suite which is truly fit for a King. This renovation project created an increased demand in the water softening system.  The restoration has introduced environmental technologies and efficiencies wherever possible. For example, a combined heat and power (CHP) plant will reduce the hotel's reliance on the national grid by approximately 50 per cent and an innovative system reclaims the heat from all kitchen appliances to preheat domestic hot water.   [Read full story.]
---
Specialty Businesses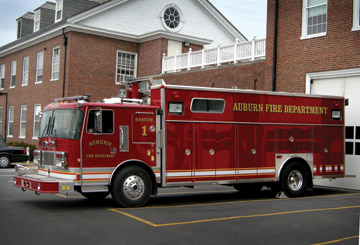 For businesses where water is the focus in delivering their product or service, it's imperative that your water performs consistently. Such businesses as car washes, fire departments, hospitals, schools, nursing homes, vegetable or fruit farms, horse farms, cattle farms, livestock farms, laundry or cleaners, greenhouses and nurseries, and food production … all need any application that effectively reduces contaminants and improves water quality. Our team of commercial water treatment experts will work with you to design a system that meets your unique needs.
CASE STUDY:  Chief John Phillips, Auburn, Ohio Fire Department
"Kinetico was able to come up with a customized solution to decrease the dissolved solids content of the water, while making sure it is non-corrosive and drinkable again," stated Chief Phillips. "The most obvious benefit was that the firemen could rinse off the trucks without having to dry them, as they would naturally dry spot-free!" – Chief Phillips
About:  After evaluating potential causes of their fire trucks with signs of premature rusting and corrosion, Chief John Phillips from the Auburn Township, Ohio Fire Department called Kinetico to come to the rescue and see if their water could be the culprit. Chief Phillips knew the fire station's water was undrinkable, but wondered if their water could be causing the department's biggest investments to lose years of useful life.  The community invests approximately $350K per fire truck, and when they begin to show signs of premature degradation, it becomes a matter of concern.  The overall labor expense dropped, and since less time is required for cleaning, the trucks could be back in service a lot quicker. Lastly, the corrosion on the fire trucks has been brought to a halt, and their investment in them is safe. Finally, the Auburn Fire Department is saving approximately $1200 per year on bottled water, as they are able to drink water from the tap. [Read full story.]
---